Popular Types of Outdoor Fireplaces
Do you want to elevate your outdoor entertaining space? One of the best ways to do that is by implementing an outdoor fireplace. You can bring a charming ambiance and an area where friends and family can gather and make long-lasting memories. You can also install other outdoor fire structures, such as a grill or oven, so you can bbq, make wood-fired pizza, and more. It doesn't get any better than that! 
If you're wondering what's the best type of outdoor fireplace for you, we're here to help! 
3 Things To Consider Before Investing in an Outdoor Fireplace
Before taking the plunge and investing in an outdoor fire structure, consider these helpful tips to set yourself up for success. 
1. What are the restrictions in your area for burning outside?
It's important to make yourself aware of any fire-burning restrictions in your local area. For example, in Grand Rapids, you need a permit for wood, your backyard needs to be a specific size, and you need to have your neighbor's permission to burn due to allergies and other lung issues.
If certain fire structures are prohibited in your neighborhood, we suggest going the gas fireplace route – they're almost always allowed in all residential areas.  
2. Why should I buy a high-end product instead of one from Costco, Wayfair, or Target?
Here's the simple answer: quality and replacement. If you want a product that will last year-round throughout various weather conditions, the quality of a high-end product can't be matched. Reputable fireplace brands built their structures to last and usually come with a lifetime warranty. 
If you need a replacement part, you likely won't be able to get it from one of the stores listed above since their inventory is produced and sold until it's gone and isn't remanufactured in the future. If the glass breaks or a tile comes loose, you won't be able to get it replaced. 
3. Are you interested in custom-made products?
To amplify your outdoor space and customize your fireplace, you must go with a high-quality brand. We work alongside multiple manufacturers who provide ways to create your own design. Do you want your gas fire pit to be the shape of the Michigan State logo? We've got you covered!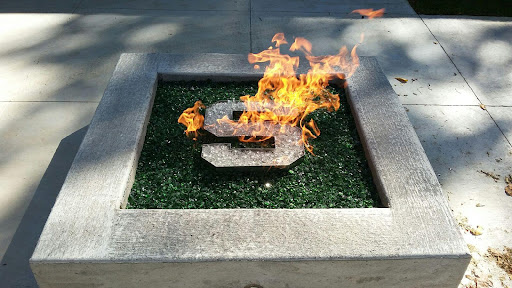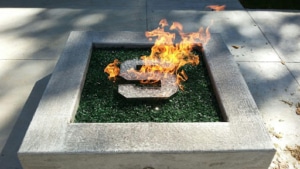 The 3 Most Popular Types of Outdoor Fireplaces
Outdoor fire burning can be as simple or detailed as your heart desires. The three most popular types of outdoor fire structures are fireplaces, fire tables, and fire bowls. Let's get into it!
1. Outdoor Fireplaces
If you want to make a grand statement. You can build a freestanding fireplace or an extravagant structure with a chimney surrounded by beautiful stones or brick, or you can opt for steel. 
You can choose from gas or wood-burning fireplaces and select a stone finish that matches your house for a cohesive look. The structure can be completely exposed and out in the open, or provide solace from the wind and weather can be enclosed in a porch. 
Benefits of Outdoor Fireplaces:
Instantly turns your outdoor space into a living and entertaining space

Strong and sturdy

Weather-resistant 

Adds to home value
Outdoor Fireplace Brands From Vanderwall Bros:
Outdoor Great Room

Napoleon
2. Fire Tables
A fire table is a fantastic choice to create a magical ambiance on your deck, patio, or yard. They range in size and shape, such as a compact portable table that small groups can gather around or a 64-inch-long low-sitting table that exudes elegance. Most tables are propane-operated, but some can be converted to natural gas. 
Benefits of Outdoor Fire Tables:
Can move locations if need be (or some might be permanently installed depending on the type you choose)

Easily adjustable flame for the perfect vibe and heat level
Outdoor Fire Table Brands From Vanderwall Bros:
The Outdoor Greatroom Company
3. Fire Bowls
Like fire pits, fire bowls can transform any yard, patio, or porch into a warm, inviting space for quality outdoor time. Most commonly, they're made of durable concrete and can be used with propane or natural gas. Wind guards and other protective devices can be installed to keep the equipment safe during weather conditions. 
Benefits of Outdoor Fire Bowls:
No messy embers

Sturdy and durable
Outdoor Fire Table Brands From Vanderwall Bros:
The Outdoor Greatroom Company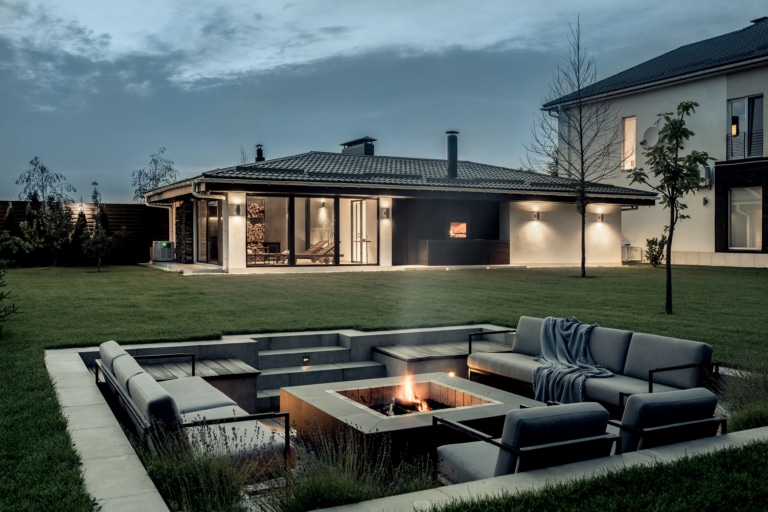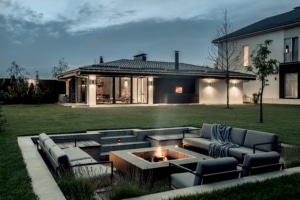 Additional Sought-After Outdoor Fire Structures
In addition to the fire pits, bowls, and fireplaces listed above, additional options for outdoor products and equipment will take your outdoor space to the next level. 
We're all familiar with outdoor grills and BBQs, but what about outdoor ovens? You can choose from woodfired, propane, or gas and prepare a wide array of delicious meals. Outdoor ranges are available as free-standing units, or they can be built into a more extensive outdoor counter and kitchen space. Some of the most popular options are brick pizza ovens! 
Want to learn more? Check out the options available from the Forno Series from HPC.
If you're looking for the same ambiance as a stationary fire table or bowl, consider opting for an outdoor fire pit. They're portable, convenient, and affordable, and they still offer a fantastic space for entertaining and gathering. 
Want to learn more? Check out the options available from The Outdoor Greatroom Company or Breeo!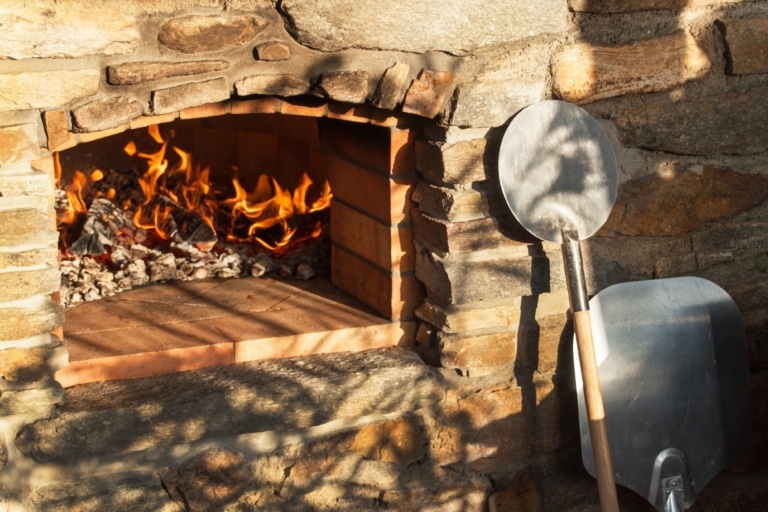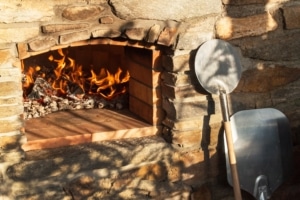 Vanderwall Bros Has All Your Outdoor Fire Needs Covered
When you want to install an outdoor fireplace, look to VanderWall Bros. We are licensed, insured, and have a mechanical license to install fireplaces. Our expertise will make this addition as clean and worry-free as possible, and we're excited to bring to life the idea you have been dreaming of all winter. Contact our team today to get started!
https://vanderwallbros.com/wp-content/uploads/2023/05/popular-outdoor-fireplaces.jpg
1648
2488
Jeralin Hamann
https://vanderwallbros.com/wp-content/uploads/2023/10/VanderWall-Logo-300x106.png
Jeralin Hamann
2023-05-09 11:24:19
2023-05-09 11:24:19
Popular Types of Outdoor Fireplaces