Outdoor Fire Plans Heating Up Your Backyard
By the time spring comes around in full bloom, most people are more than eager to spend some well-deserved time in the sun, enjoying outdoor entertainment and leisure. When looking to create a fire pit to enliven the outside of your home with a shared gathering space made for s'mores, burgeoning conversation, and fun games, there are more options available than you may realize.
FIRE PITS
A traditional fire pit can be constructed with loose brick and any type of level ground, whether dirt, a concrete slab, or another sustainable area of your backyard. These fire pits give off a noticeable impression of down-to-earth family togetherness and communal joy/entertainment.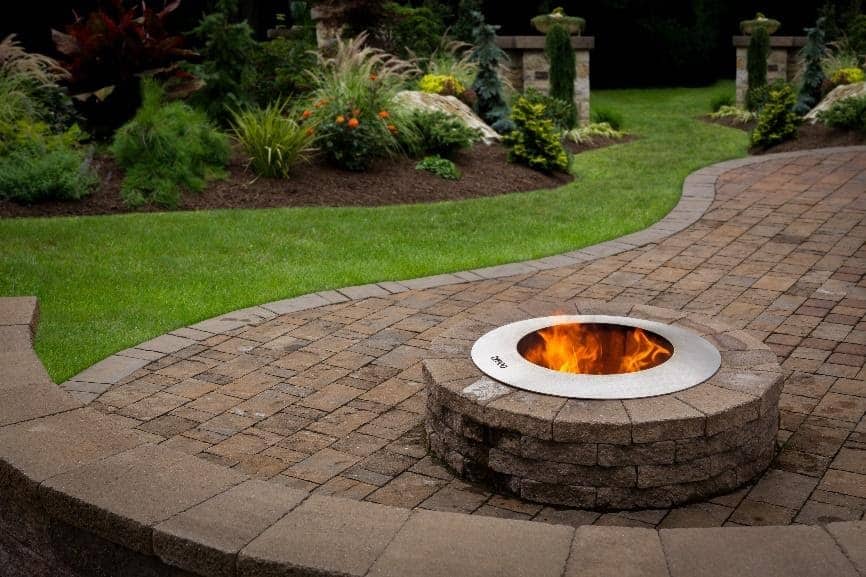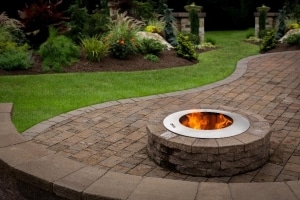 You can also buy a pre-made fire pit, which can be easily set around your yard and is typically made of a stainless steel or cast-iron ring or something completely finished.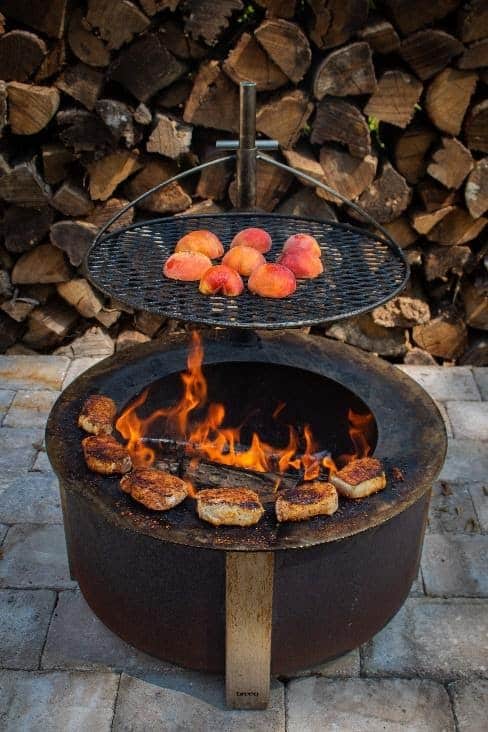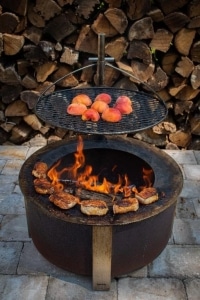 These types of pits are very affordable, customarily costing in the low hundreds. Depending on your level of comfort in building DIY (do-it-yourself) tasks, this could easily be a one-day project or even an afternoon job for the whole family to work on. By buying loose bricks, a level, and any other tool you may need to dig and scrape out dirt, you are already halfway there on making your own backyard fire pit.
On the flip side, you can hire local professionals to install your fire pit, giving you the assurance of a job well done, as well as a wide array of fire pit options to choose from. In general, most folks use wood as their fuel, while some use gas. Both have pros and cons: for wood, it can be easy and cheap to find, especially if you have nearby woods. Others may find it burdensome to need to purchase or haul firewood. It is important to keep the area clean as a preventative measure for future safety – fire pit covers can also be a simple method to keep anything unnecessary out and will keep a low dying fire from sparking and catching external things on fire. For especially windy locations or smoke-sensitive customers, some brands offer smokeless fire pits. Additionally, for those looking to grill/cook foods above the fire pit, there are countless types of grill accompaniments or kettle hooks to fit your needs.
FIRE TABLES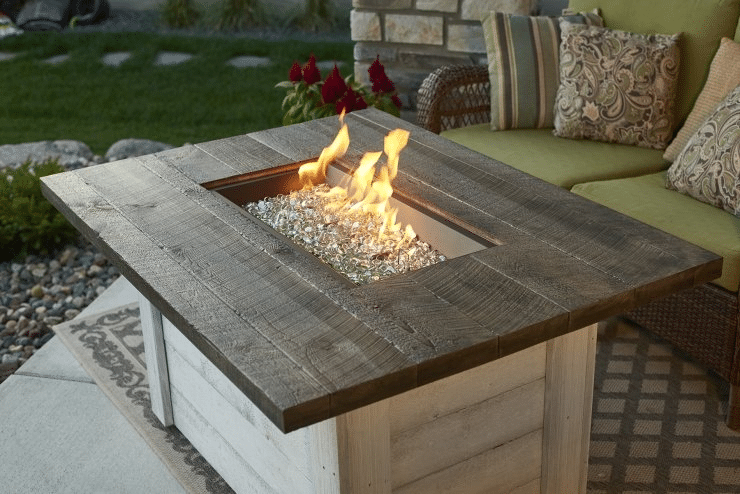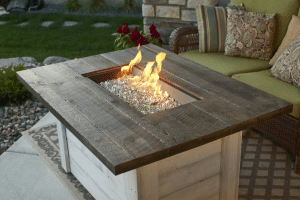 Similarly, a fire table is a ready-to-use piece of furniture, which adds a more distinct look of luxury and class to your backyard, whilst still initiating a place where people can gather comfortably. These are typically set on part of a deck, patio area, or brick pavers. They tend to cost somewhat more than fire pits. These tables rely on gas, which can either be run in from a gas line to the house or an LP tank that is hidden beneath the table itself.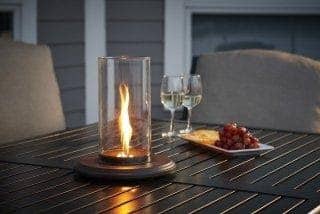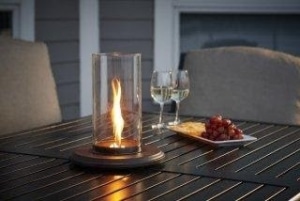 Some of these even incorporate a water feature for additional sound and contrast. Unusual in shape and size are torches or tabletop fire inserts that can fit into the umbrella slot in a traditional patio table. This allows for a small cozy setting during dinner or drinks.
Most of these units are not suitable for those who appreciate cooking over an open flame. The use of small holes where the gas/flame comes out, they typically do not feature a grill attachment. They generally come with rocks or glass type media that one would not get greasy or dirty as they would no longer be as nice to look at while sitting alongside it.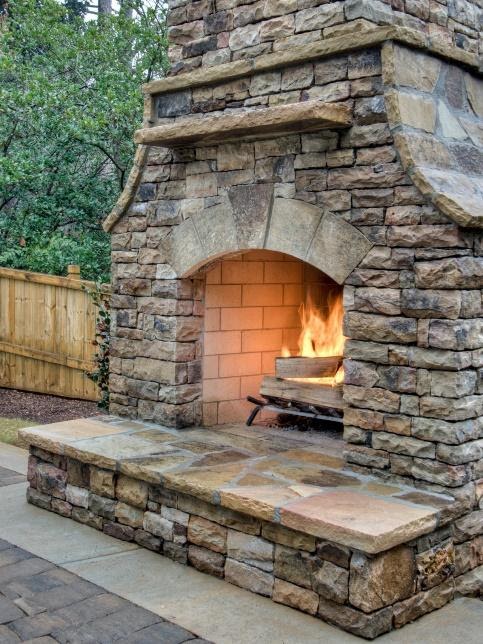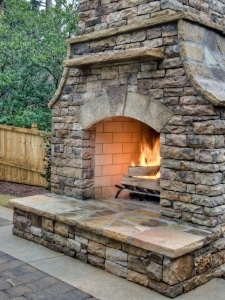 FIREPLACES
For an awe-inspiring grandiose display of warmth and luxury, installing an outdoor fireplace can greatly enrich your life as well as the overall worth of your home. Fireplaces inherently create a relaxed and inviting focal point. They create a leisurely space where one is welcome to sit and talk, read, rest, eat, etcetera. Such a place is a highly appreciated asset of any home, adds social value to your home, as well as obvious accompanying economic advantages. For fuel, both gas and wood are equally feasible. Price wise, these can cost somewhere between $2,000 and $6,000, which is fully contingent on the quality and type/area of installation you desire. Overall, however, homes with fireplaces, both indoor and outdoor, have a higher selling value, which only sets you up for success in the future. By working with local professionals, you can distinguish your home and backyard with a welcoming and aesthetically pleasing fireplace.


**All of these prices can fluctuate significantly depending on any additions chosen to accompany the basic fireplace, pit, or table.
PERMITS & SAFETY
Regardless of whether your fire unit relies on gas or wood, it is important to check whether you must acquire a permit from your local township or county office. Permits often work in accordance with the height and size of each unit. It is best to keep fire pits and tables a minimum distance of 10-20 feet away from the house or property line. For more specific requirements, calling local officials can easily iron out any remaining questions/details. Additionally, manufacturers can supply introduction/safety manuals for your particular unit regarding placement and usage.
WHY US
After working in this industry since 1922, VanderWall and their in-house technicians have the experience and knowledge to support you in whatever fire unit avenue you decide upon. Our expertise will make this addition as clean and worry-free as possible, and we are excited to bring to life the idea you were dreaming of all winter long. Contact us today to get a quote or get your questions answered.
https://vanderwallbros.com/wp-content/uploads/2022/12/Outdoor-Fire-Plans-1-845x321-1.jpeg
321
845
WP Harbor
https://vanderwallbros.com/wp-content/uploads/2023/10/VanderWall-Logo-300x106.png
WP Harbor
2022-11-15 12:43:34
2023-11-23 15:09:40
Outdoor Fire Plans Heating Up Your Backyard